LEVEL UP

YOUR
SOUND EXPERIENCE
We Design the Soundtrack
of Your World
Meet
CCI
Born out of the Grammy-Award winning studios of Clean Cuts in 2010, CCI forged into the world of interactive audio, spearheaded by a group of passionate sound designers who wanted to challenge the boundaries of game audio, without compromising aesthetic and vision. We love what we do. We love blazing new trails.
We live on the bleeding edge of new technology and find innovative solutions for an industry that continues to push the envelope of what is possible. World class sound design, expert implementation and innovative original music all come together to deliver depth and personality to the environment.
CAST OF CHARACTERS
Here is the group of amazing talented individuals that come together every day to make beautiful noise.
Tom Dao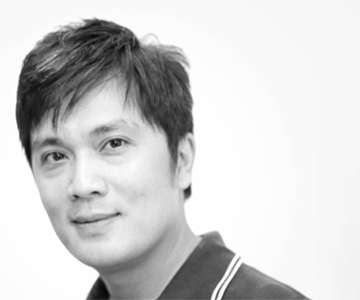 Coffee Drinker
Dog Owner
Flag Football Runner-Up
Rare Quarter Collector
Sound Guru
Jonathan Miller
Matrix Extra
Roller Skater
Wants a Dog
Mother's Favorite Son
Sound Magician
Reilly Jones
Canasta Player
BBQ Champion
Green Tea Drinker
Trucker Hat Enthusiast
Fixer of All
Cory Foley-Marsello
Master Puppeteer
Kills All Plants
Vending Machines Phobia
Saw Lindsay Lohan Once
Lyrical Genius
John Rigatuso
Fear of Frogs
Bookmark Collector
Hates Jello
Wants Office Cat
Sound Wizard
William Lowe
• Baseball Enthusiast
• Mule Expert
• Tarten Lover
• Amtrak Aficionado
• Sound Hoarder
Roc Lee
Kites Recreationally
Wham Superfan
Can't Roller Skate
Likes Fruit Roll Ups
Musical Prodigy
Rich Isaac
Enjoys Paint by Number
Wears a Fanny Pack
Breakfast Cereal Collector
Ride or Die
Harmony Expert
Austin Caughlin
Fridge Food Stealer
Pong Champion Runner Up
High Top Wearer
Slow Hiker
Melody Maker
Chris Kennedy
Follows Leash Laws
Owns Three Cats
Acapella Singer
Dislikes La Croix
Countermelody Boss
Markus Huber
Rocks a Turtle Neck
Mom's Second Favorite Son
Loves Jello
Rides a Unicycle
Polyrhythm Pro
Scott Ensign
Juggles Axes
First Aid Certified
Budding Botanist
Level 39 Pokemon Go Trainer
Positive Downbeat
MEET MORE OF THE CLEAN CUTS TEAM
Our
Space
Our
expertise
Hearing is Believing